Interview: New CIA Torture Claims »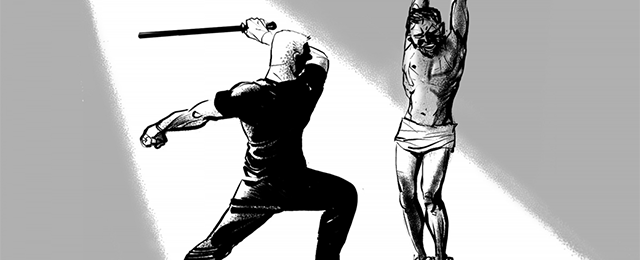 Photo © 2016 John R. Holmes for Human Rights Watch



It's public knowledge that following the 9-11 attacks on the United States, the United States Central Intelligence Agency (CIA) detained and tortured terrorism suspects in secret sites around the world. But new Human Rights Watch research provides disturbing details about CIA torture techniques that have not been previously disclosed.
Ridha al-Najjar and Lofti El Gherissi, both Tunisian nationals, were arrested in Pakistan in 2002 and were among the first to be sent to a notorious CIA "black site" known as Cobalt in Afghanistan. Both men independently recount being severely beaten with batons, threatened with an electric chair, subjected to various forms of water torture, and being chained by their arms to the ceilings of their cells for long periods.
Laura Pitter, senior US national security counsel at Human Rights Watch, spoke with the two men and listened as they described their horrific ordeal. "He told me they [tortured him] until: 'I couldn't handle it anymore and was on the verge of completely falling apart.'"