The suspect told police he thought the 2-year-old victim was a dwarf.
When a couple in Tempe, Arizona, woke up Thursday morning to hear their daughter crying, they didn't expect to see something so horrifying.
The father saw the 2-year-old in the living room where she
was being held on the lap of an unknown man
whose pants were sagged enough to expose his buttocks, according to a police report.
The suspect, later identified as Oren Aharon Cohen, allegedly told the father, "I'm your friend" and threw the girl on to a couch before trying to escape the apartment.
The father said he attempted to keep the 35-year-old Cohen from leaving, which started a 10-minute altercation that ended when the suspect managed to flee.
The child's mother called 911 and the father managed to catch Cohen and hold him until police arrived, according to the report. Tempe police officers say they used a stun gun on the suspect when he refused commands and then took him into custody.
During a forensic investigation, the victim told police the "bad man" gave her an "ouchie" and pointed to her buttocks. The victim's father told investigators that the girl was still wearing the pajamas she had gone to bed in as well as the same diaper.
Cohen's shoes were found in the girl's bedroom, his coat was wedged between her mattress and the wall and his Israeli passport on the floor, according to police.
Evidence also suggested Cohen used a bathroom and helped himself to orange juice from the fridge, the report noted.
After Cohen was read his rights, police said he told them he had been visiting a friend in the same complex and got so drunk he didn't remember much, just being in a dark room and seeing a"midget"— a derogatory term for a dwarf.
When police asked Cohen to describe the person, he gave details matching the 2-year-old victim. Cohen allegedly said he "played with the midget" and possibly picked her up. Although he could not recall specific details, police said he insisted with 100 percent certainty that he did not engage in any sexual acts with the victim.
Police said Cohen broke down in tears when he was told the victim was a 2-year-old girl, saying he would never hurt a child, but did not remember the incident because he was "black out drunk."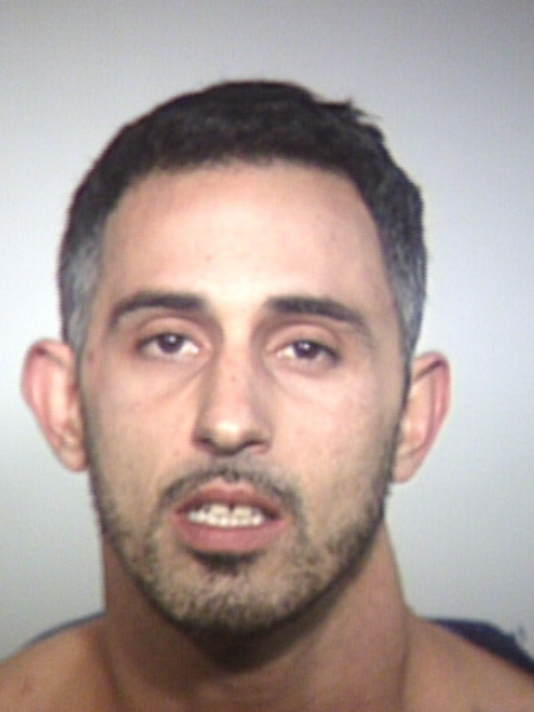 Cohen also allegedly said he does "stupid shit" when he drunk, such as trying to pick up women or pick fights with men.
Cohen allegedly told officers that his actions deserved punishment but wanted to return to Israel where he is a citizen.
Cohen was charged on Friday morning with one count of aggravated assault on a minor, one count of kidnapping and one count of second-degree burglary.
Cohen attempted to explain the bizarre incident
to the judge after she read him his rights, according to AZFamily:
"I didn't do anything so that's why I want to say something. I went to visit a friend. She lives in this complex. We were drinking a lot over there at her house. I went outside, smoked a cigarette. I guess I got blacked out. I went to the wrong door and that's why you guys charged me with burglary. OK? Went to the wrong apartment. OK? After that, I didn't realize, it was dark, I didn't realize what was happening and I guess that's when I saw this midget, looks like a midget, I thought it was a midget. I would never do anything like that. My dad is a sex offender. I would never do anything, to like, even close to that. And I have a lot of friends, a lot of family here and not here that can be (indistinguishable) for it."
Cohen remains in jail
in lieu of $250,000, according to the Associated Press.